Join Our Network Popup
Enjoy 10% Off
Take 10% off your first purchase and be the first to know about our latest product developments and offers straight to your inbox.
We treat your data confidentiality and don't share any information with third parties.
Main Content
Content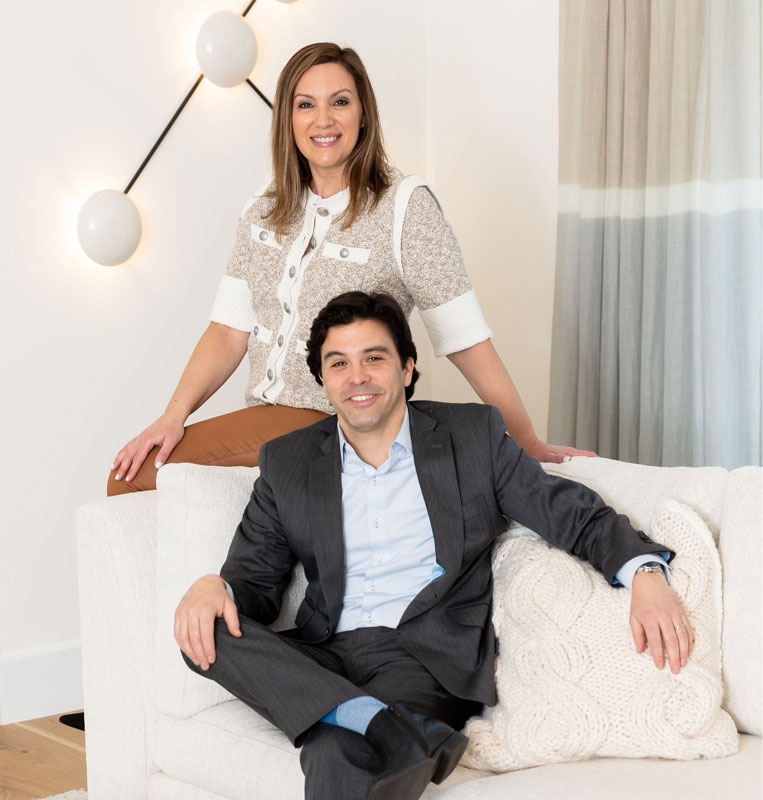 The Shulkin Wilk Group is a professional real estate group serving the Metrowest towns of Wellesley, Weston, and Needham as well as the Greater Boston Region. Representing the fusion of two award-winning real estate agents, The Shulkin Wilk Group integrates a selectively procured group of talented and dedicated realtors, cutting edge marketing and social media specialists.
Led by the group's two principals, Traci Shulkin and Jared Wilk, who collectively boast over 30+ years in the industry and over $900 million dollars in sales to date, the Shulkin Wilk Group provides an unparalleled concierge service in every transaction, pairing superb communication skills with the utmost integrity, responsiveness and confidentiality. The Shulkin Wilk Group prides itself on delivering a truly customized buying and selling experience while continuing the relationship beyond the closing table. Their unique combination of market knowledge, progressive technology and professionalism make the Shulkin Wilk Group one of the preeminent real estate teams in Massachusetts.
Read More

youtube
Our
Video
The Shulkin Wilk Group is set to provide insight not only about the local real estate market but the ins and out of our towns. "Live In The Know" is an opportunity to listen to experts in the real estate process such as lenders and attorneys, but also local small business owners, restaurateurs, service providers, hospital staff, charity organizers, and other notable personalities. Traci Shulkin and Jared Wilk are asking all of the right questions, some hard and some fun, to help you "Live in the Know!"
We have worked with Joanne Baron from the Shulkin Group for both buying and selling houses in Wellesley, MA. We are very pleased with the way Joanne handled both transactions. She was very patient with the process as it's not easy to buy and sell at the same time! We really appreciated her for her knowledge of the local market dynamics and no pressure approach. She was very professional and prompt in her response to any questions. Also, she listened to our needs and gave us good advice. We would strongly recommend her for your next home buying/selling needs.
— Ming, Wellesley
To say Joanne Baron is at the top of her profession is an understatement. She remained available at every turn. She made a stressful situation on purchasing a home a calm, seamless experience. I wouldn't hesitate to call on her again.
— Lisa, Medfield
Joanne was great!! She pays attention to detail, she's very responsive and accommodating!! Overall, a wonderful experience purchasing our new home. Highly recommend!!
— Elizabeth, Wayland
Joanne Baron was my realtor this past summer and she helped me find the condo of my dreams. She listened to all of the things that were important to me when purchasing my first condo, and truly delivered. It was a difficult housing market, and I consider myself so lucky to have had Joanne by my side when it came time to make a quality offer on the condo that ticked all of my boxes. I am so happy now, and I highly recommend her to anyone looking to find their very own ideal home."
— Jenny, Wayland
We were relocating across the country with two young kids, and buying our first house remotely in the middle of the pandemic at the same time. Natalie's patience, attention to detail, and responsiveness were key to helping us navigate the buying process and make sure that we didn't miss an opportunity in this crazy market. Not only did she find a house that was the right fit for us; she did an excellent job making sure that we understood the buying process, important deadlines and making sure that there were no unexpected issues with the closing. We can't thank her enough for helping us find our new home!
— Nick & Kerry, Westwood
We interviewed a number of different potential agents prior to selling our home. Natalie was the best-prepared, most creative, and most responsive out of anyone we talked to. She sold our home for exactly what we were looking for, even after other agents said it was unrealistic. You will not find a better choice for buying or selling real estate in Westwood.
— Chuck & Jessi, Westwood
I don't know where to begin about Traci and The Shulkin Wilk Group. Our family had to relocate to Boston on short notice and she was able to orient us to several suburbs and got us our dream home in a matter of weeks. A consummate professional, Traci was responsive and helpful. After an introductory conversation, she immediately lined up showings and guided us through our first home buying experience. There were many factors she called to our attention in our search that we would not have known to consider without her input. She never exerted any pressure to make a sale--in fact, she talked us out of moving forward on several properties where she didn't see the value. Traci is knowledgeable beyond belief, you tell her a property address and she knows its key details off the top of her head. When it came to negotiating, she wrapped up ours within a few hours in one afternoon. We couldn't be more delighted with our new home and can enthusiastically give Traci our highest recommendation.
— Jennifer, Wayland
Natalie was amazing throughout the search for our new home, there every step of the way to ensure a smooth process. As a first-time homebuyer, Natalie went above and beyond to guide us through the process and help us get the home of our dreams.
— Matthew, South Boston
Traci helped us buy our first home and the process was much easier than I ever expected it to be. We were living out of the state during our search and only had a few weekends to see as many houses as possible. Traci was organized, brought us to houses that she knew we would like, and was thoughtful of our price range. Traci is very knowledgeable and well-connected. I would highly recommend her to anyone looking to buy or sell a home.
— Meg, Wellesley
Lori and Jared did a good job from the start assessing our wants and guiding us to houses that fit. When we met Jared we had already been working with two other brokers for about 8 months and had come up empty. So he made it happen when others didn't, and I think it directly correlates with the effort he put in.I also want to thank Lori for all the time she put into this, we would not have found this house without her... literally. We were getting the daily MLS emails with houses that fit our criteria, but for some reason our house wasn't listed in the MLS email. Lori was simultaneously sending us a curated list of houses that got closer and closer to a perfect fit as we provided feedback along the way. And then once we did have an accepted offer, Lori was very helpful with organizing contractor visits, providing lists of move-in to-do's, and then finally she gave us a tour of our town that took us from 'happy' about the move to genuinely excited.
— Zoe & Adam, Wayland
We all know that having little ones at home on a rainy day can make them and us a bit stir crazy! And New England weather is certainly likely to give us rain and force indoor activities q
Read More
Please fill in the fields and we'll get back to you as soon as possible. Thank you!